«Sustainable bespoke shoes from exclusive materials»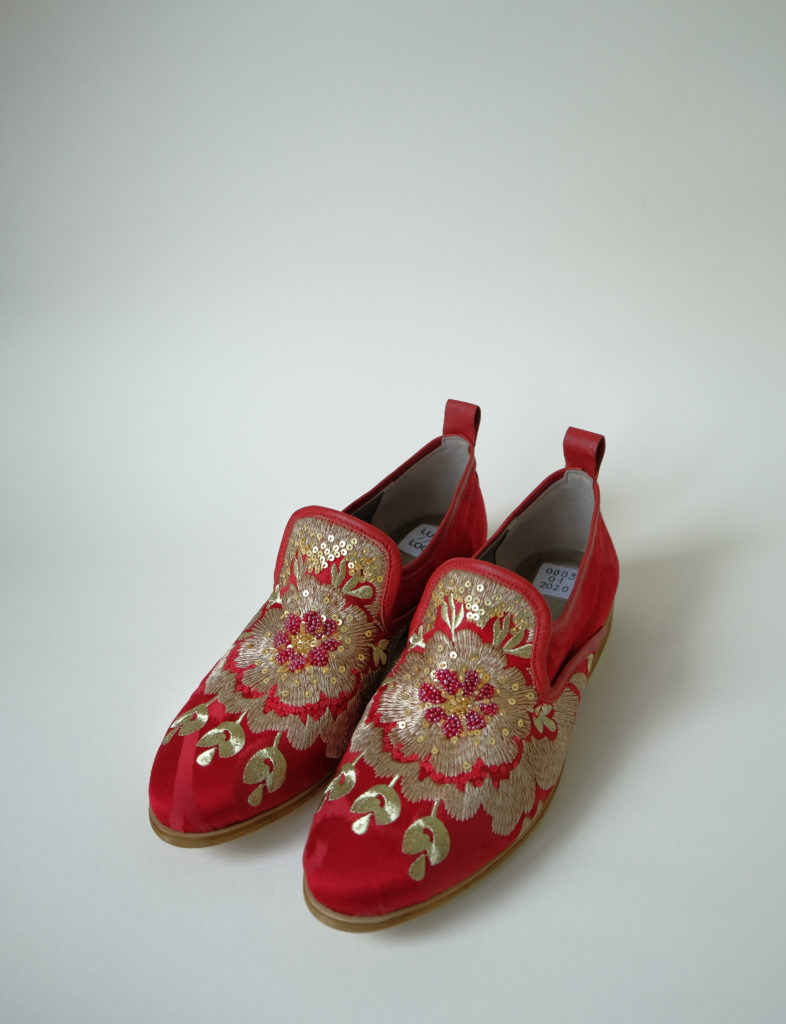 We would be delighted to share our story of two creative individuals who met each other by a coincidence. We found the way how to create something unique and sustainable by using exclusive textile sheets from previous collections for up-cycling.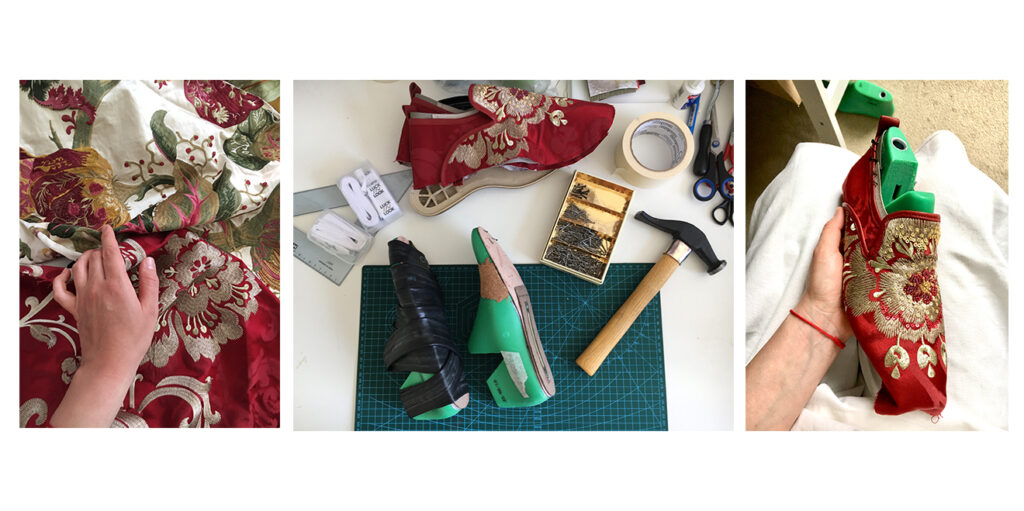 Last year, Julia Zelenina – designer and a shoemaker of the brand Luck and Look passed by atelier Anthus decoration. Marlous Schuerman was managing the "stock day" of the atelier welcoming clients to an exquisite display of textile decorations. Marlous also displayed the unique pieces of textiles from previous collections, inspiring Julia. Both shared their passion for the delicate materials and their use, which led Julia to create new bespoke textile-based shoes. Surprisingly, the textiles were not only good for beautiful pillows and curtains but also good for designer shoes. All this would not have happened if Marlous would not have supported the idea of allowing Julia to make bespoke shoes in her studio. Two creative and passionate people met each other and were eager to make something special and unforgettable.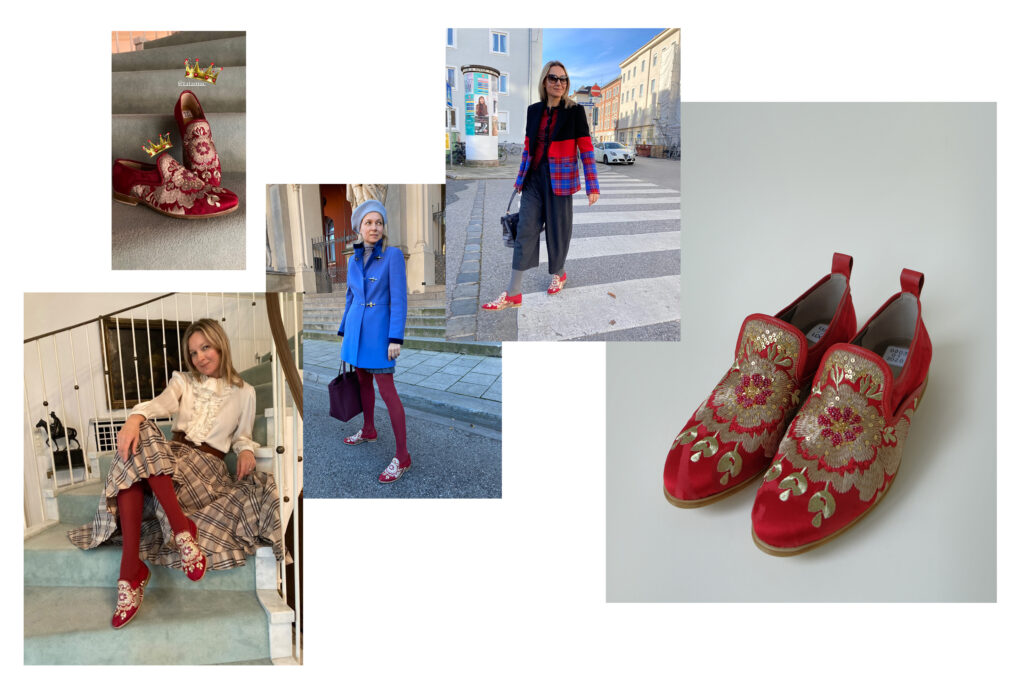 A few weeks after both met later the new shoes were born. The handcrafted loafers are made from silk and cotton. Julia likes to add her own twist to the designs by adding some embroidery to make the designs even more personalized. The shoes look glamorous and catch the eye. Marlous and Julia believe that there is a future for up-cycling exclusive textiles through designer garments. The bespoke-designed loafers symbolize a future of uniquely made fashion items that allow us best express ourselves.
*Marlous Schuerman: marlous.schuerman@gmail.com